Smashing Stereotypes & Providing Water During Drought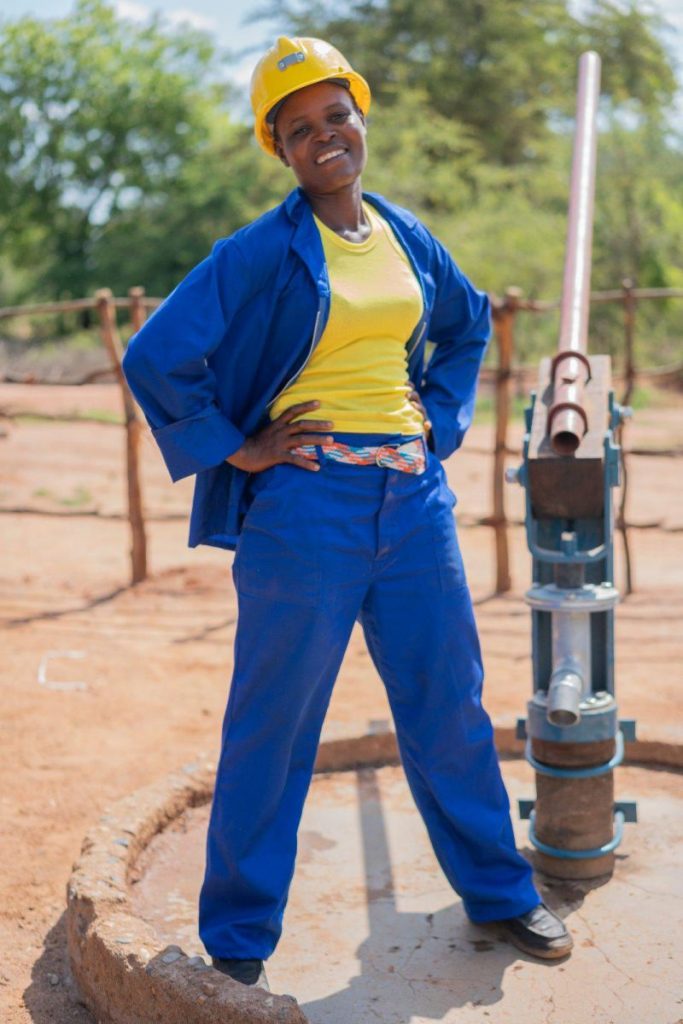 47-year-old Angeline bends down to wipe the sweat from her eyes. It's midday in southern Zimbabwe and she's out in the peak sun, without shade. But this doesn't stop her. She has a job to do. A crucial, life-saving job. She's here to fix the local water pump and provide fresh clean water to the community of Dzviti for the first time in over four months.
Members of the community sit by watching eagerly, and the women prepare a lunch of chicken and sadza [a local cooked cornmeal dish] as a token of their thanks. Angeline is part of a team of trainee borehole repair engineers, and one of only 3 women on the team. With support from CARE, these engineers are given the skills to go back into their communities and help provide people water.
For Angeline, helping people and alleviating people's suffering is her key motivation.
"We need to help people to get water. People are suffering every day because there is no water in this area. People are going far away for water. That is why we had to fix the borehole to make sure people could get water… I like to help people and want people to get safe and clean water. I don't like seeing people struggling to get water," says Angeline.
Angeline sees this struggle first-hand in her own village, where people have to walk 3 to 4 kilometers, up to 3-4 times a day to fetch water. And this has been worsened by the impacts of climate change, particularly the current drought. Last year, Angelina lost 10 of her 12 cows due to the drought and didn't manage to harvest a single crop. But still she counts herself lucky. "In my village, there was a disabled woman and she struggled to fetch water from the river. She would carry a small container but still struggle. It would really pain me when I see her doing that," she says.
Angeline carries her own pain. Since her husband's sudden death over 10 years ago, she has struggled to provide for her children and grandchildren. Her loss of livestock and crops last year meant she wasn't even able to pay the fees for her son to take his exams. But instead of letting this defeat her she has turned her own suffering into motivation.
"When I lost my husband, I really felt pain. And I realized that without support, life is very difficult. I made it my life's mission to help other people and support them when I can," said Angeline.
Investing in water infrastructure is a key component in tackling the drought that is now gripping large swathes of the country and the wider region. Providing easy access to water for drinking and irrigation so that people don't have to spend hours walking to water sources is life changing. CARE is working not only to rehabilitate and drill new boreholes but also, crucially, to provide community members with the skills to do these things for themselves.
A combination of short-term humanitarian assistance to those in need and longer-term programs to help combat the changing climate are crucial to help countries like Zimbabwe survive the coming decade and increasingly extreme climate conditions. Key to this is local participation and innovation.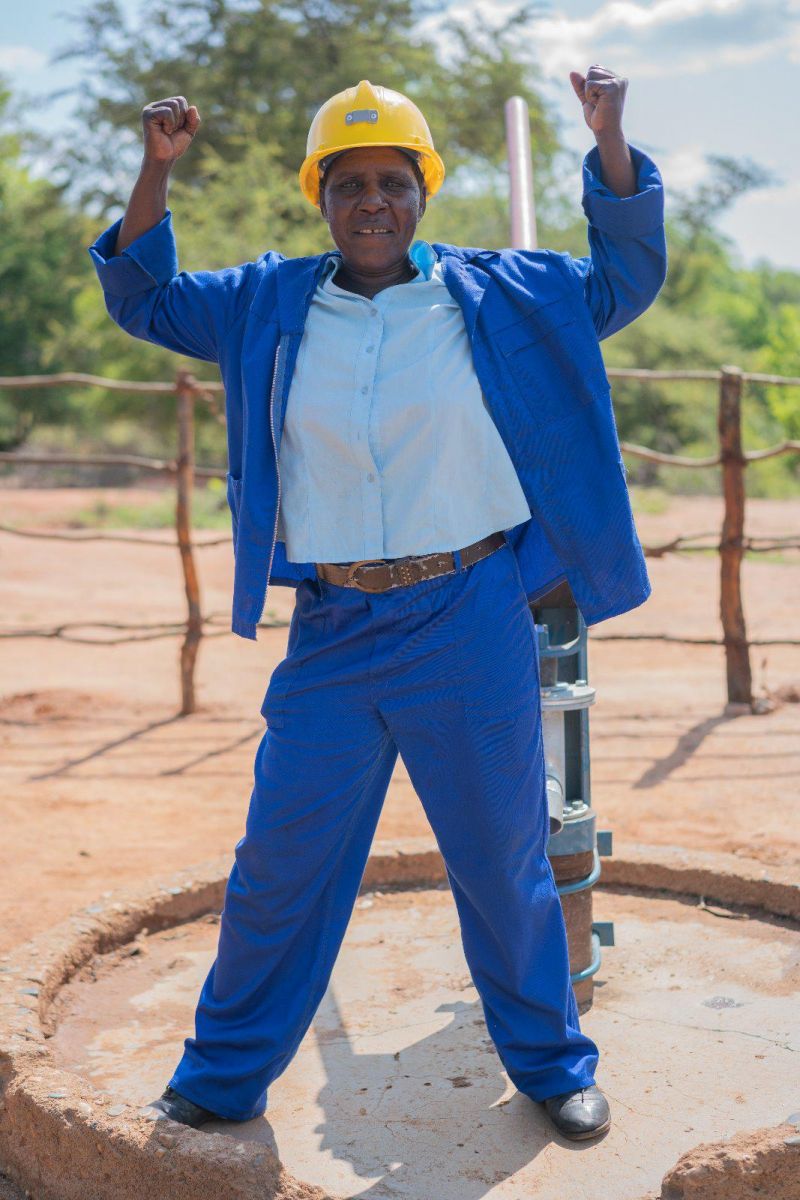 As Angeline notes, "We learned about how to repair boreholes, and the practical experience really helped. Sometimes without knowledge, you look at the borehole and think you can't fix it. But when you get practical experience, you learn about the ways to fix the borehole."
By the end of the day, Angeline and her crew have been working for a solid 5 hours without rest. After a quick sit down to eat her lunch she is off to go home to tend to her own household's chores. When asked if she isn't tired after all this hard labour she replies with a smile; "No, I am strong!"