"All of the houses in my village were destroyed in a snap. We nearly lost everything," Analita Garcela says remembering the moment when super typhoon Haiyan smashed its way through the Philippines on 8 November 2013.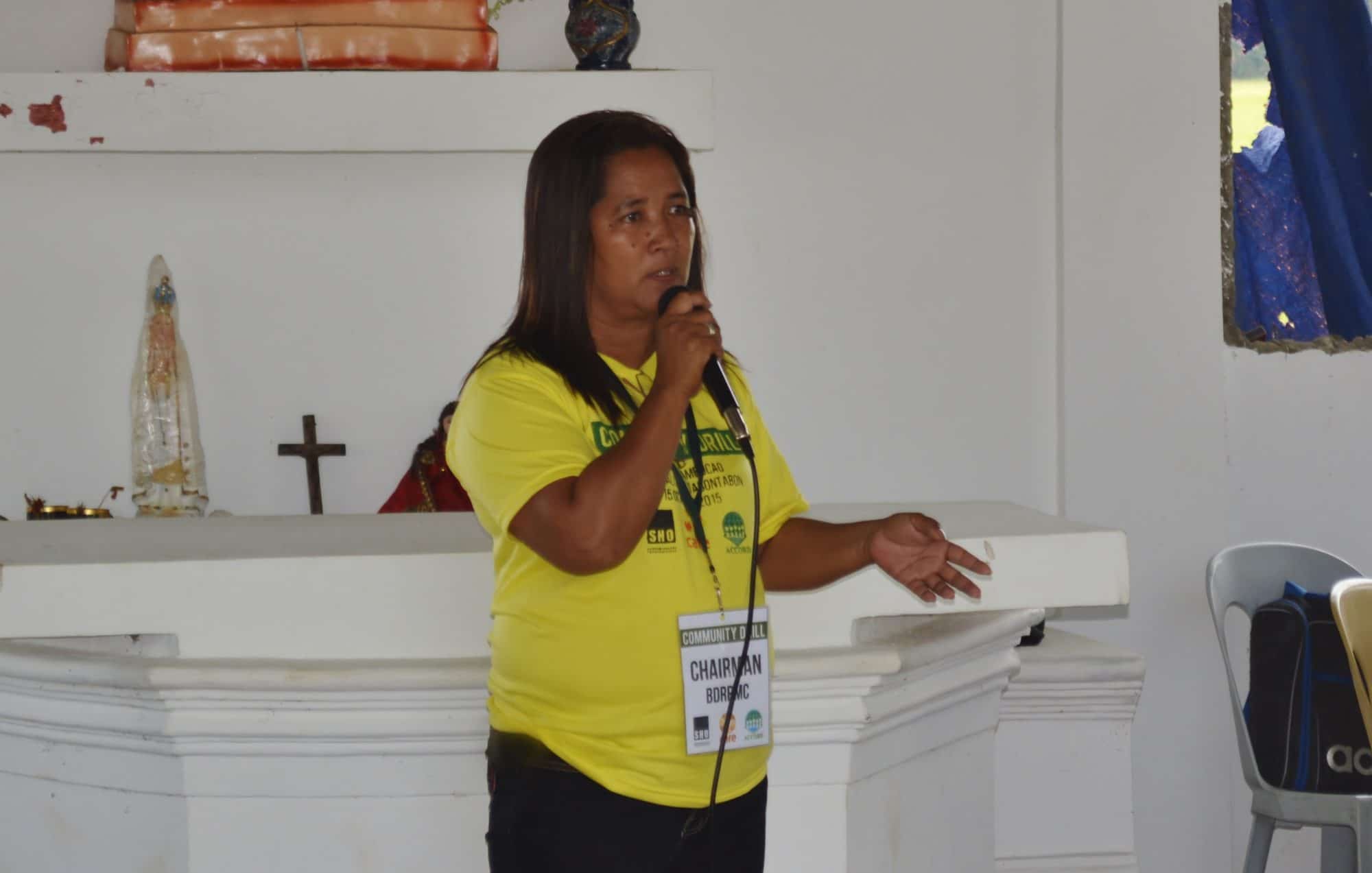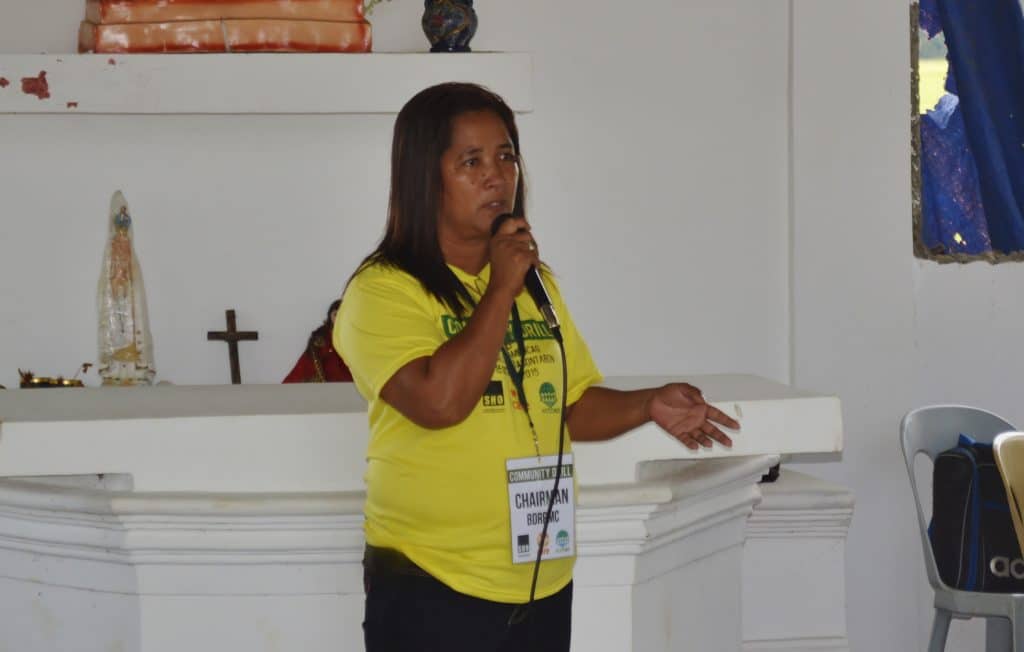 Analita, 47, is the community leader of Cambucao, an upland village in Tabon Tabon, Leyte province, which was one of the hardest hit communities in the Eastern Visayas region of the Philippines.
Although it is already two years after the Haiyan, the biggest recorded typhoon in history, hit Analita's village, it is difficult to forget the tragic experience.
"It was devastating but we had no choice but to move forward. People in my community worked hard to recover and I must say we are on the right track," says Analita who farms coconuts and rice with her husband.
CARE, with its local partner Assistance and Cooperation for Community Resilience and Development (ACCORD), has supported the people of Cambucao to get back on their feet through emergency food distributions, shelter repair assistance, financial support to restore livelihoods, as well as through trainings on disaster risk reduction (DRR) and climate change adaptation.
Since the Philippines is one of the most disaster prone countries in the world, Analita, a hardworking mother of five, is well aware of the possibilities of experiencing strong typhoons in the future. After Haiyan, the Philippines went through relatively strong typhoons, such as Hagupit and Koppu, that again challenged the recovery efforts of the affected communities.
"Good thing that we were able to rebuild and repair our damaged homes through CARE's support. We were taught how to apply the 'Build back better' techniques that definitely improved the quality and durability of our homes," Analita adds.
Analita says that all of the repaired and rebuilt houses were able to withstand the strong winds and heavy rains brought by those destructive typhoons.
After the shelter repair and livelihoods recovery support, CARE and ACCORD organised a disaster risk reduction training in the affected communities. CARE also conducted a series of DRR trainings and community drills in Cambucao, involving all the members of the community, to increase their capacity in preparing and responding to natural calamities and emergencies.
CARE also carried out orientations on disaster risk reduction to help the community members create the following for their own village:
Hazard map – to identify area and resources at risk from climate hazards
Seasonal calendar – to analyse changes in seasonal activities and understand livelihoods and coping strategies
Historical timeline – to make people aware of trends and changes over time
Vulnerability matrix – to determine which livelihoods resources are most vulnerable
CARE and ACCORD also supported the community to prepare a contingency plan for their village, which will help them to fill in the gaps in their disaster preparedness.
After the trainings, CARE and ACCORD initiated a community drill in their village. The people were given a scenario to respond to a Haiyan-like typhoon.
Analita, an outspoken woman leader, believes in the essence of capacity building. Since the village has limited calamity funds allocated by the government for disaster preparedness, increasing the knowledge of people and improving their capacity makes a huge difference.
"If the people know how to prepare, adapt and respond, it will lessen the damages and avoid deaths. We thank CARE for addressing our concerns," said Analita.
Analita says that they learned how to plant other viable root crops, vegetables and fruit-bearing trees that could give them income to support their families. Sustainability is what she keeps on reminding her people.
Analita will leave the public office in June 2016, but she will remain as the president of her community's farmers' association that works with CARE towards economic empowerment.
"We are very happy that CARE still supports us, but we also know that we should take our part to sustain all these blessings we have received," Analita says.