Stories from Niger, India, Peru and Madagascar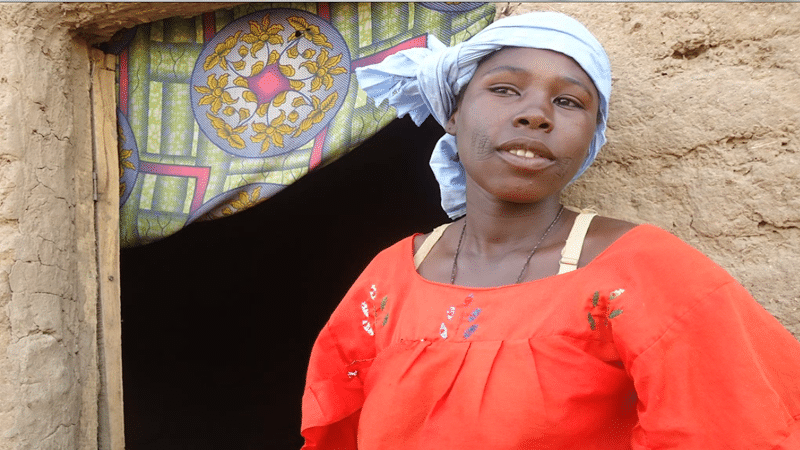 Nana who lives in Garin Mahaman region in Niger
My name is Nana Moumouni. I live in the Garin Mahaman region, in Niger. I'm 28 and married with 5 kids. Farming is our main activity and source of income. 10 years ago, our production was good. But for the last 5 years, we've come across difficulties due to the lack of rain, and our land has become less productive. We used to have large variety of plants and animals. Now, rains are scarce and it gets very hot. The vegetation is disappearing.
Men have left. Women are the heads of their families now. We have to meet the needs of all our children. When we don't have enough to eat, we eat leaves. Then we decided to fight climate change. But first, we have to understand what has changed. CARE helped different groups have come together to learn about the impacts of climate changes on women, youth and men, and what we can do.
Now, we have a rain gauge that helps us measure rainwater. It helps us to know the best time to plant, because if there isn't enough rain, there is a risk of losing those seeds. We also use another type of seed, which grows much quicker and produces more beans.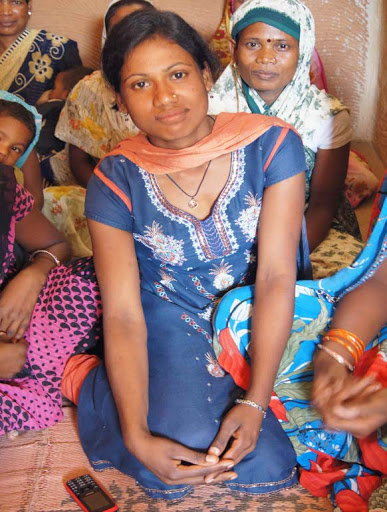 Sumati who lives in Chhattisgarh State in India
My name is Sumati. I'm 21 and part of the Adivasi, a small native community in India. Our resources and food sources mainly depend on farming. But for the last 20 years, we have had less and less rain and water. The monsoon season is also changing. Now, few of us can survive by simply farming our land for food and have had to move away to look for work elsewhere.
Then CARE hired me as a community organiser for a climate change adaptation project. I am in charge of mobilising and educating women and girls from my village on water resources. We also discuss ways to adapt our livelihoods. I give them information on local governance issues and our rights. We want Adivasi women to have better access to different resources and services. This project helps strengthening the ability and confidence of Adivasi women.
We all are affected by climate change; it is normal for women to take part in decision-making.
Carmen who lives in Shullcas region, Peru
My name is Carmen. I'm 23 and I live in the region of Shullcas, Peru. I'm the eldest of six children. Ever since I was a little girl, I took on most of the chores in my family. When I became an adult, I was worried about our economic situation: we were getting less and less from our land because of climate change, particularly because of the more frequent frost periods and rising temperatures. I was also worried about the future of our water resources, because the Huaytapallana glacier was disappearing. Now we have less water to grow our plantations and we have to plant during the rainy season.
I decided to look for a job in Lima. I worked as a housemaid more than 12 hours per day. It was exhausting, but the worst was the way my employers treated me, as if I was worthless. In Peru, when you're an Andean woman, you're quickly the target of people's mocking.
I went back to my community and I joined one of CARE's projects on adapting farming practices to climate change. My family and I replaced corn and wheat crops with forgotten varieties of cereals and native potatoes. These crops are more resistant to climatic hazards, they need two to three times less water, and they're more nutritious. They are also sold at a higher price on markets. Quinoa, for instance, is easy. We don't use any chemical fertilizers or insecticides. It's better for our health. Thanks to half a hectare of quinoa farming, I was able to triple our income and improve my family's living conditions. Also, I've been able to buy 100 guinea pigs for breeding, which are a traditional food in Peru.
Today, I'm fighting the idea, shared by many poor rural households, that rural areas have no future. Local solutions are possible, and we can help small family farms to survive. But we also need global action to limit the damages of this climate crisis.
Josiane who lives in Belfort village in Mahevadoany, Antahala district, Madagascar
The people living in the Mahevadoany region are highly vulnerable to natural hazards, such as cyclones, floods, and droughts, which increase the risk of food insecurity. They fail to produce enough food, have limited access to land, and floods have been devastating rice fields.
The village of Belfort gathers about twenty families with people affected by leprosy. Antalaha, our district, is one of the most vulnerable areas when it comes to hurricanes. We live on the North East side of Madagascar and we are often the first to be hit by strong cyclone winds blowing from the Indian Ocean. For six years the sea has been getting closer to our village, which is also more vulnerable to winds. Our houses are made of wood, bamboo and leaves, so they can't withstand cyclones. We are losing our belongings and it is difficult for us to rebuild our homes.
With support from CARE, we have planted more than 2,000 local and fast growing trees (Casuarina equisetifolia), that act as windbreaks. I was really impressed by this action, even though some people were not sure if the planting would help. I knew that our children were in danger and could die in this village. In three years, the sea has receded several dozen meters thanks to our natural barrier. Now, the whole community is convinced that it is essential. Every weekend families gather in the morning to care for the trees.
We are proud to share our achievement, and now many visitors are coming here to ask us how we managed in such a short time to protect our village. Little by little, villagers have been filling the dunes with tree seedlings. Trees have grown; it has become a place where experiences can be shared. We also set up a tree nursery. The sale of tree seedlings allows us to improve our every life.
Josiane is an important member in the Belfort village, as she is in charge of the tree plantation management (planting, care and monitoring). She has become the head of the tree Nursery Production Center within the Antalaha Leprosy Relief Committee (CALA). This organisation employs people affected by leprosy. That tree nursery is one of the largest nurseries in the Sava region.