The UK will host the 26th UN Climate Change Conference of the Parties (COP26) in Glasgow on 31 October – 12 November 2021.
The global climate crisis threatens CARE's vision of a world of hope, inclusion, and social justice, where poverty has been overcome and people live in dignity and security.
Climate change poses the greatest threat to the most vulnerable and marginalized, particularly communities in the global South and people living in poverty. Women and girls are affected the most, yet they are often the ones contributing the least to climate change and who are marginalized from conversations on how to respond to it.
FINANCE FOR CLIMATE JUSTICE
Developed countries must put forward a delivery plan for their
climate finance commitment. The plan must demonstrate that on
average at least USD$100 billion will be delivered each year in the
period 2020-2025, with 50% going to adaptation.
GENDER JUSTICE
While no specific gender negotiations are foreseen for COP26,
Parties must accelerate implementation of the Gender Action Plan,
including through announcing multi-year financial and/or
technical contributions and support to women-led and women's
rights organizations.
MITIGATION FOR 1.5°C
Ensure further ambition increase for reaching a 1.5°C pathway by
the Global Stocktake 2023 at the latest, accelerate ending finance
for fossil fuels, and agree on Article 6 rules on emissions trading
only if they ensure environmental & social integrity.
GENDER-TRANSFORMATIVE ADAPTATION
Operationalize the Global Goal on Adaptation and further
accelerate the development and implementation of participatory,
inclusive and gender-transformative National Adaptation Plans.
TACKLING LOSS AND DAMAGE
Operationalize the Santiago Network on Loss and Damage and
establish a COP27 Special Envoy which explores new sources of
finance and the institutional set up to provide recommendations
by COP27.
---
PRESS RELEASE: The COP26 UN Climate Change Conference in Glasgow must bring clarity on how developed countries will deliver on their climate finance obligations up to and beyond 2025.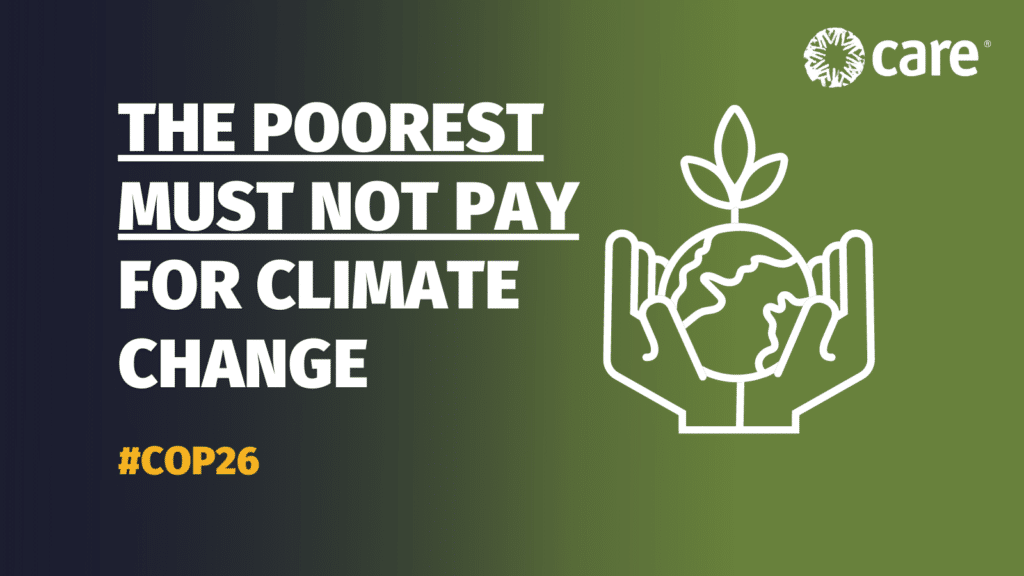 STATEMENT: CARE International is disappointed by Boris Johnson's announcement of £1 billion in climate finance, dependent upon the growth of the UK economy.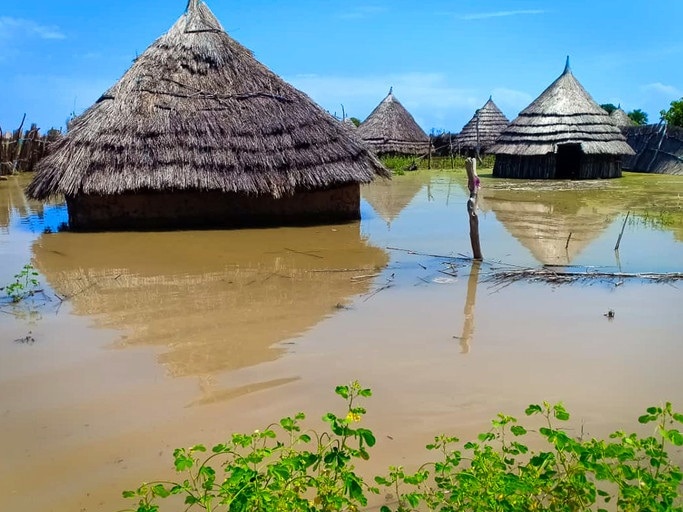 STATEMENT: CARE welcomes Climate Emergency Pact by highly impacted countries at COP26.
RESEARCH: This brief finds that only 6% of climate finance can be considered as additional to the pledge made by developed countries to provide 0.7% of their Gross National Income (GNI) as ODA annually.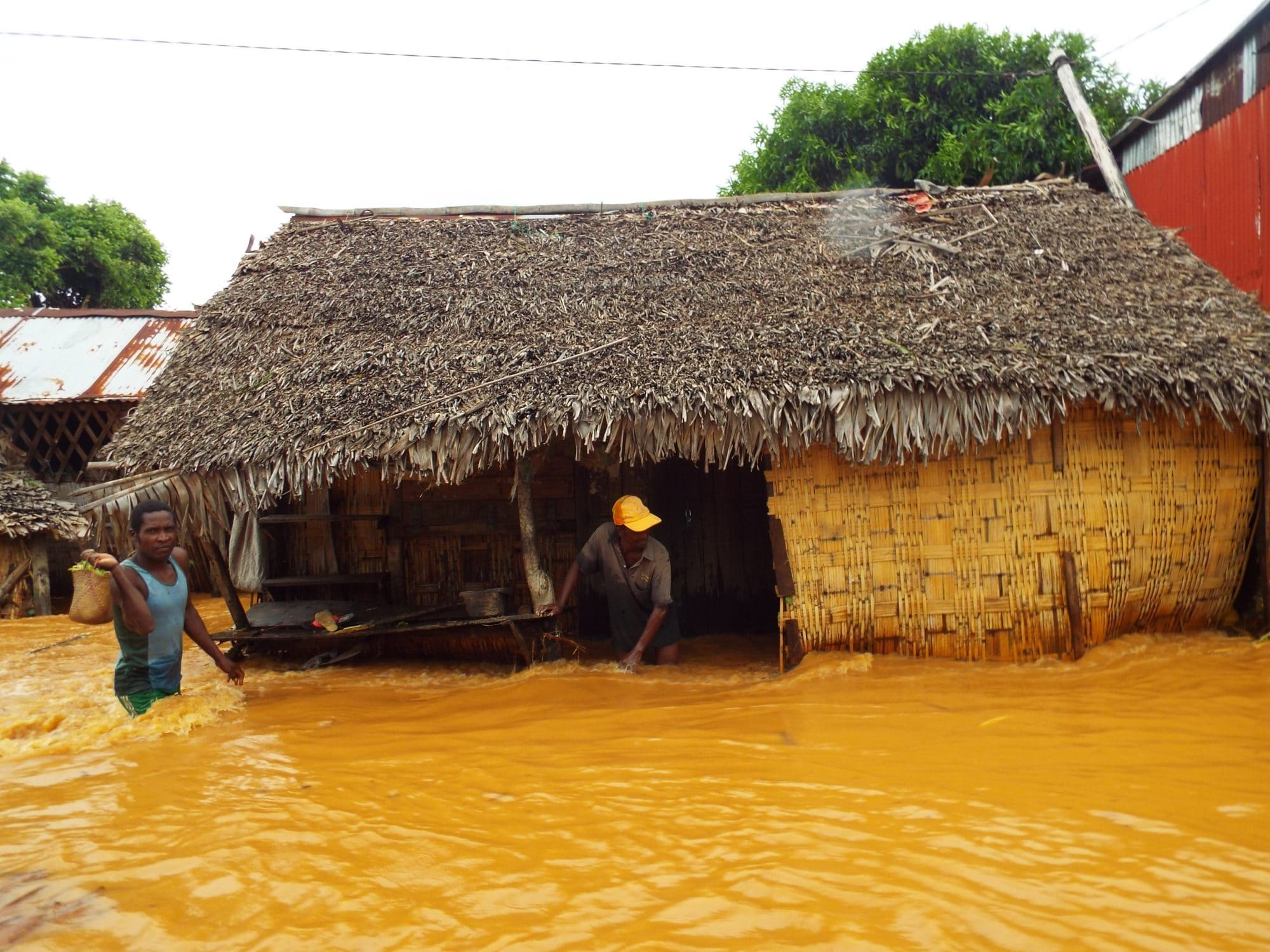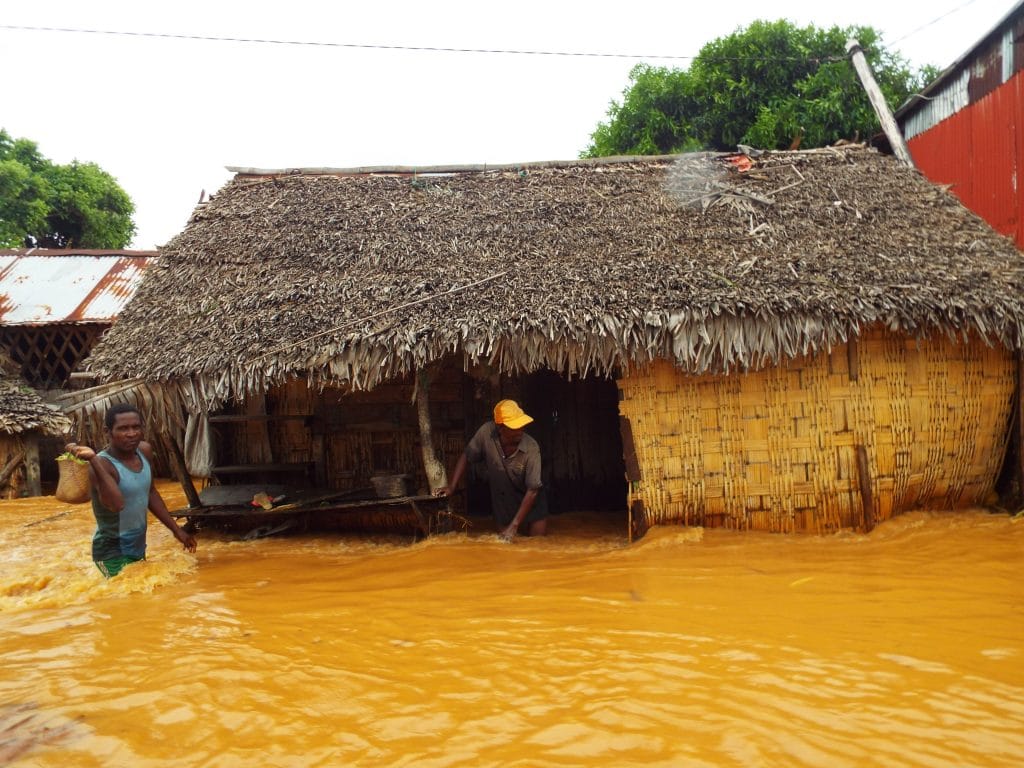 COP26 has drawn to a close with a decision that has left the vulnerable countries most impacted by climate change frustrated and disappointed.