This Earth Day, and to coincide with the Leaders Summit on Climate, we look to five young female climate leaders who are on the frontlines of climate impacts.
Where were you and how old were you when you first realized you wanted to work  for climate justice?
Malo e  lelei. To be very honest, I didn't open my eyes to see the realities of the effects of climate change here in Tonga until back in 2018, when the Category 5 Tropical Cyclone Gita destroyed my home island kingdom, leaving people without houses to live in and myself without a classroom to study in.  
It was from there that I finally realized how serious the climate crisis issue was and how important it was to play my role in helping to reduce those effects from affecting Tonga.  
I've seen the dramatic change of our climate. I've seen Tropical Cyclones occurring more frequently and I've seen how cyclones destroys homes and schools that are vital for girls and young women in enabling them to pursue their dreams for the future!
Most importantly, some young people my age are yet to come to the understanding that the climate crisis is real and that each and every one of us has a role to play in helping build a safer world.
As a young climate leader, what impact are you most proud of? 
I am really passionate about being able to help make a change in the world in any way I can, whether big or small. I know that a lot has been done already to help reduce the effects of climate change and I really, really do want to help any way I can!
I started involving myself in various programs and activities such as community and youth cleanups in our local beaches and raising awareness in social media platforms like with a climate strike takeover opportunity provided by CARE Australia. Also utilizing spaces and taking the opportunity to attend forums and workshops in which I can express my opinions and represent the voices of young people like myself regarding the issue of climate change.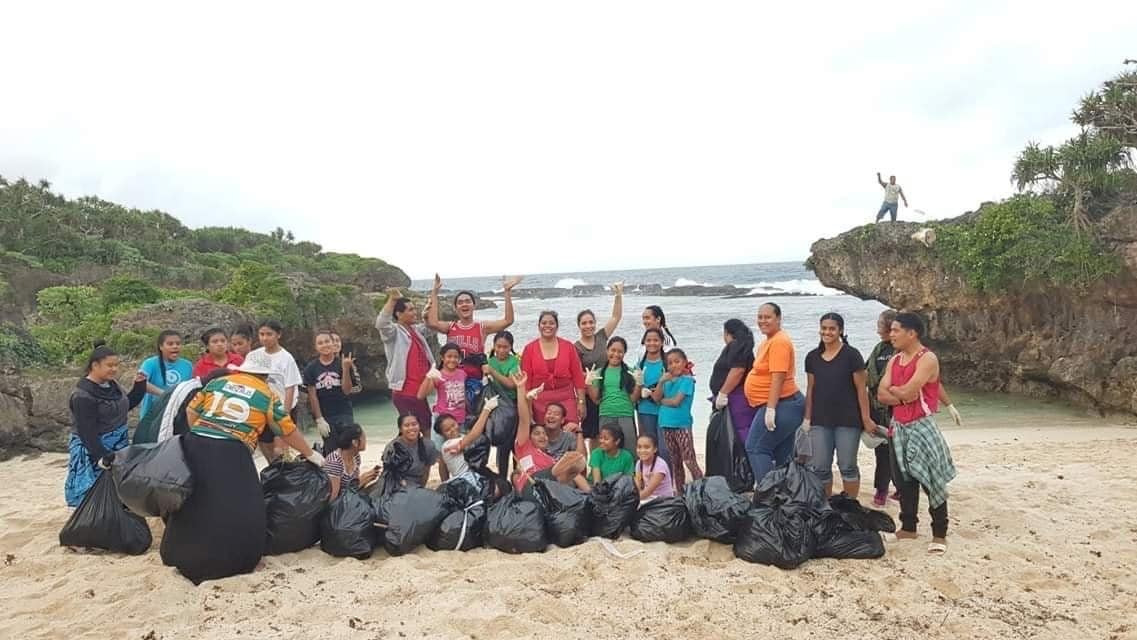 If you could say one thing to world leaders gathering at the Leaders' Summit on Climate this Earth Day, what would it be?
It's important that world leaders open their eyes and see the seriousness of the climate change issue so we can do more to help reduce these effects.
We have created this issue and we are the only ones who can solve it. As part of the future generation of this world, I represent the millions of voices of our young people in saying: "We can no longer ignore the fact that our world and all living things in it are moving into extinction due to the effects of climate change. Please don't take our future away from us but rather let us all work together, hand in hand, to help create a much safer and healthier environment for not only us humans but all living things on Earth."
The key to co-operating and addressing this urgent issue is in our hearts, because if love and hope is in there, we would all be passionate enough to do everything we can to tackle the climate crisis. 
What advice would you give other young women who want to work for climate justice? 
I want to be able to hopefully set an example to my sisters and peers that if I can join the fight against climate change, then they can too. As well as being able to show that it is possible for a young Tongan woman to share her voice and insights on global crisis like this! We cannot always rely on our elders and leaders to do everything for us! It is our future at stake here and we must take on our roles and play our part to help fight it! Be passionate about working for climate justice, believe that you can make a difference and you'll do amazing things benefiting our world.
What do you do in your spare time?
In my spare time I like to hang out with family and friends, cook, play sports as well as play my guitar and sing a Tongan lullaby. I also lead the children in our village under a Catholic nonprofit organization called St Vincent De Paul Society, in which we serve the elderly and the poor. We visit our them every month to pray as well as do small things for them on Saturdays like cleaning up and things.
I've also started reaching out to provide beneficial programs of empowerment for kids, and luckily, I have been able to secure a program with our climate change department here in Tonga for the children in the village to learn about the reality of the climate crisis. Hopefully we'll be able to do some things with the kids that can help reduce the effects of climate change. I also volunteer to be a teacher's aid at my school whenever I am on school break.
---
Ana Malia is an 18-year-old activist who has been working with the Talitha Project, an NGO for young women in Tonga since 2017. She has represented the Talitha Project and Tonga on panels and discussion forums at International and Regional Conferences, including the Pacific Girl Program hosted in Fiji in 2018 and 2019, an Australian Government Aid (Pacific Women Shaping Pacific Development) commitment which focuses on adolescent girl's needs, rights and opportunities in the Pacific Island countries. She also represented the youth of the Pacific at the 84th Extraordinary Session of the Committee on the Rights of the Child 2020 in Apia.