Climate Change Adaptation Learning Journey
Welcome to CARE's Climate Change Adaptation Learning Journey 2023!
This online instructor-led training will increase your knowledge on resilience and climate change adaptation and help you develop the skills required to put adaptation into practice at community level.
The Learning Journey will run from 2nd October 2023 to 4th February 2024.
Enroll by 18th September 2023 on a first come, first served basis. (Please note that registrations from September 12 onwards will be added to the waitlist as we have reached full capacity).
For questions, reach out to Hayley or Aya at climateandresilience-academy@careinternational.org. Register your interest here or proceed to payment below.
We look forward to hearing from you!
Did you miss the information session? Listen to the recording here. Passcode: quyRL08=
Who can enroll?
We aim to make the CARE Climate and Resilience Academy as inclusive as possible. This training is open to development and humanitarian practitioners from all types of organizations or institutions who would like to be better equipped to integrate adaptation in their projects, programs or policies. Applicants should however:
Have a basic knowledge of climate change.
Be able to commit the equivalent of 2 days a month for the course duration, and be willing and able to be an active participant and complete assignments on time.
Have a good understanding of/be able to communicate in English.
Have access to reliable enough internet in order to complete the course.
What is the course format?
The 16-week e-learning module phase consists of live classroom lessons with your fellow participants, led by climate adaptation experts and blended with other learning resources: videos, quizzes, podcasts, key readings or online courses.
What will I learn?
By the end of the training, you will:
Be able to explain and apply the concepts that frame climate change adaptation.
Be able to know when to apply CARE's main climate change adaptation approaches and tools.
Be able to improve the integration of climate change adaptation into your projects and programs for better sustainability and results.
Modules:
Introduction
Community- Based Adaptation 101
Gender and Adaptation
Vulnerability and Capacity Analysis & Adaptation Planning
Climate Information Services
Evidence-building and climate adaptation advocacy
Monitoring, Evaluation and Learning
Wrap-up
How much time do I need to give?
The Climate Change Adaptation Learning Journey is a 16-week online training course. It is designed to be compatible with individuals already working full-time, as it only requires a time commitment of 2 days per month.
A new module will open every two weeks. You will be able to progress through each 2-week module at your own pace, completing required reading and assignments by the end of the 2-week period before the next module opens. Please note that there will be live webinars held during the training. These will run for 1.5 hours. Please save the date for these as follows:
Thursday, October 12
Thursday, October 26
Thursday, November 9
Thursday, November 23
Wednesday, December 6
Thursday, December 14
Thursday, January 18
Thursday, February 1
Will I get a certificate?
At the end of the course, you will get a certificate if you have successfully completed 80% of the required assignments and quizzes and gather at least 80% of the total points available throughout the training. This will be based on your participation, for instance, and the number of assignments uploaded.
Who are some of the facilitators?
Thuy-Binh Nguyen is a Climate Adaptation Specialist. At CARE she is responsible for providing technical support for global and regional initiatives and partnerships in Climate Justice, strengthening the capacity of country offices and partner organizations in the area of climate change and resilience, as well as facilitating knowledge management and learning in this area. She has two complementary Masters in International Public Policy and Environment Management in the UK and New Zealand. She has more than 12 years experience in Disaster Risk Management and Climate Change Adaptation with the Red Cross, Red Crescent Movement and Save the Children. Before joining the CARE Climate Justice Centre, she led the Climate Change programme at the French Red Cross with interventions in Africa, Middle East, Caribbean and Pacific.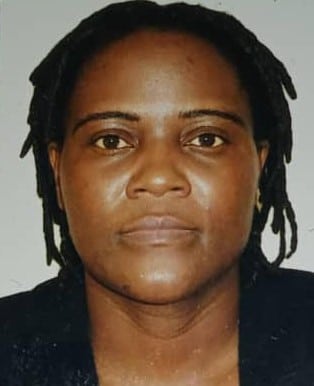 Agnes Nyakujawa will lead the gender module of this Learning Journey. Agnes has more than 10 years of experience in gender integration, social inclusion, citizen engagement, and civil society development. She is knowledgeable about gender integration in climate adaptation, Disaster Risk Reduction; Natural Resources Management, agriculture and livelihoods; maternal health and market systems. She successfully facilitated the Gender Module in the 2020 Climate Adaptation Learning Journey. She currently holds a Gender Youth and Social Dynamics (GYSD) Lead position, in a USAID funded CARE Zimbabwe Resilience Food Security Activity (RFSA) program.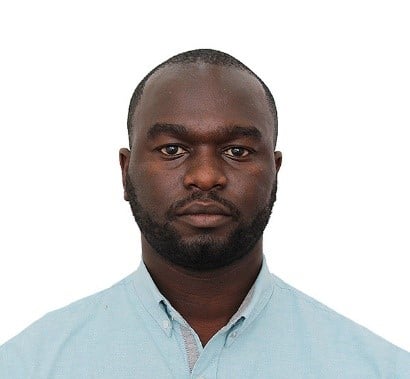 Obed Koringo works with CARE Denmark as a Climate Policy Adviser where he provides technical assistance on Policy Advocacy to country programmes while supporting southern-led advocacy. He also coordinates a Climate Innovation community of practice that promotes learning, networking, and knowledge exchange among CARE Country offices and partners, including co-designing of common innovation approaches and tools. He has over a decade of experience in climate policy analysis, advocacy and lobbying at national, regional & global level and coordinating Southern-led policy advocacy especially on adaptation and loss and damage. Over the years, Obed has worked with CSO networks, government institutions and grassroots communities in implementing climate smart initiatives and influencing relevant policies to help build resilient communities. He has previously worked as CARE's Civil Society Advocacy Coordinator and a Regional Facilitator for Southern Voices on Adaptation.
How much does it cost?
16-week online e-learning training course 600 EUR
There will be a 20% discount on all Learning Journeys for local governments or local civil society organizations from the Global South. If this applies to you, please contact Hayley or Aya at climateandresilience-academy@careinternational.org with documentation to receive the specific payment link.
Enroll and pay for e-learning modules (600 EUR)
Still more questions?
Please reach out to Hayley or Aya at climateandresilience-academy@careinternational.org or register here.