Climate Change Adaptation Learning Journey
Welcome to CARE's Climate Change Adaptation Learning Journey 2021!
This training will increase your knowledge on resilience and climate change adaptation and help participants develop the skills required to put adaptation into practice at community level.
The e-learning modules of this Learning Journey run from 15th March to 4th July 2021. The optional coaching runs from July to September 2021.
APPLICATIONS FOR 2021 CLIMATE CHANGE ADAPTATION ENROLLMENTS ARE NOW CLOSED.
For questions see our FAQ or reach out to Hayley Capp at capp@careinternational.org.
We look forward to hearing from you!
Who can enroll?
We aim to make the CARE Climate and Resilience Academy as inclusive as possible. This training is open to development and humanitarian practitioners from all types of organizations or institutions who would like to be better equipped to integrate adaptation in their projects, programs or policies. Applicants should however:
Have a basic knowledge of climate change.
Be able to commit the equivalent of 2 days a month for the course duration, and be willing and able to be an active participant and complete assignments on time.
Have a good understanding of/be able to communicate in English.
Have access to reliable enough internet in order to complete the course.
For the coaching phase, the applicants should also:
Be involved in an activity that is integrating climate change adaptation, or where there is a need to integrate this theme.
What is the course format?
The e-learning module phase consists of live classroom lessons with your fellow participants, led by climate adaptation experts and blended with other learning resources: videos, quizzes, podcasts, key readings or online courses.
For those choosing to combine these modules with individual coaching, the coaching phase complements the e-learning by partnering you with your very own climate adaptation coach, who will support you for another 12 weeks to successfully apply what you have learnt to your chosen project.
What will I learn?
By the end of the training, you will:
Be able to explain and apply the concepts that frame climate change adaptation.
Be able to know when to apply CARE's main climate change adaptation approaches and tools.
Be able to improve the integration of climate change adaptation into your projects and programs for better sustainability and results.
Modules:
Introduction
Community- Based Adaptation 101
Vulnerability and Capacity Analysis & Adaptation Planning
Climate Information Services
Evidence-building and climate adaptation advocacy
Monitoring, Evaluation and Learning
Gender
Wrap-up
How much time do I need to give?
The Climate Change Adaptation Learning Journey is a 16-week online training course, followed by an optional 12-week individual coaching period where you apply what you have learnt to a project of your choice.
It is designed to be compatible with individuals already working full-time, as it only requires a time commitment of 2 days per month.
A new module will open every two weeks. You will be able to progress through each 2-week module at your own pace, completing required reading and assignments by the end of the 2-week period before the next module opens. Please note that there will be live webinars held during the training. These will run between 1.5 – 2 hours. Please save the date for these as follows:
Thursday 25 March
Thursday 22 April
Thursday 20 May
Thursday 17 June
Thursday 1 July
Will I get a certificate?
At the end of the course, you will get a certificate if you have successfully completed all the assignments and quizzes and gather at least 80% of the total points available throughout the training. This will be based on your participation, for instance, and the number of assignments uploaded.
Who are some of the facilitators?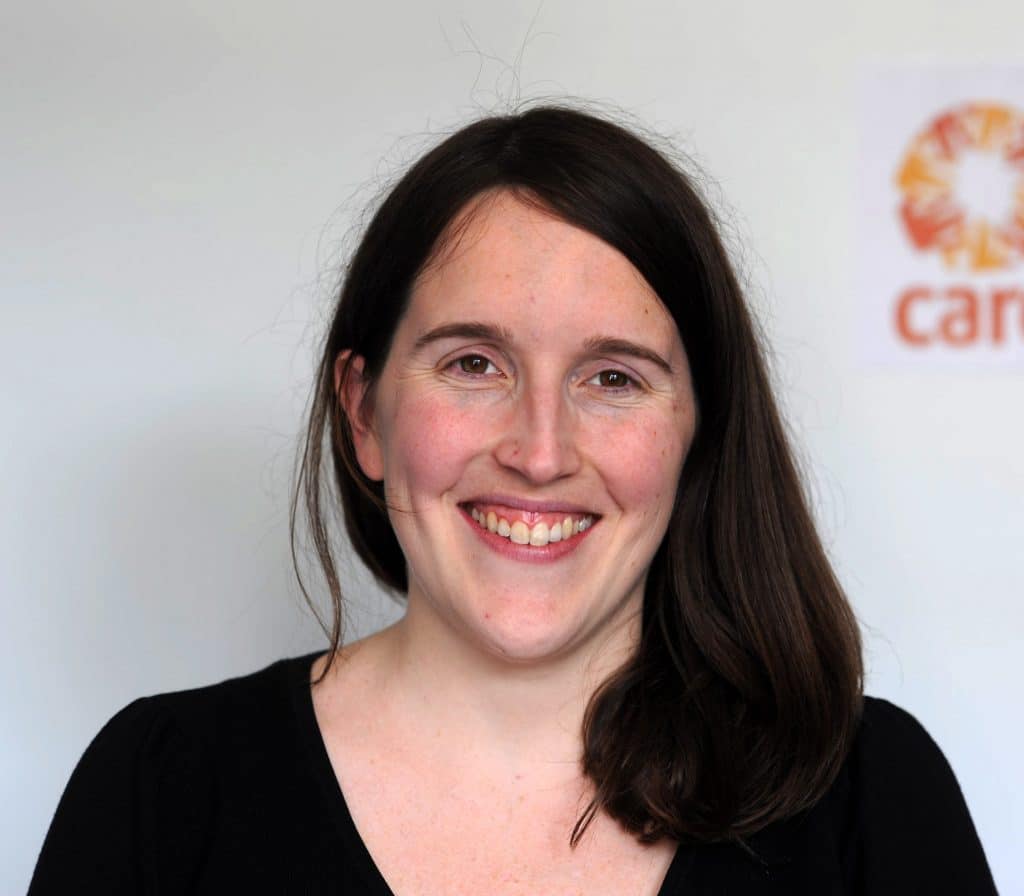 Aurélie Ceinos will be the lead facilitator of this Learning Journey and will facilitate some of the modules. She is a Climate Adaptation Specialist with 10+ years of experience and is part of CARE's Climate Change and Resilience International Team. Aurélie has extensive experience with developing and implementing climate strategies in Asia, Europe, Africa and Latin America. Aurélie has been one of the experts contributing to the development of the academy and to the revision of the CVCA in 2019. She supports and trains CARE teams to integrate climate change into all projects for a better consideration of climate risks.
Agnes Nyakujawa will lead the gender module of this Learning Journey. Agnes has more than 10 years of experience in gender integration, social inclusion, citizen engagement, and civil society development. She is knowledgeable about gender integration in climate adaptation, Disaster Risk Reduction; Natural Resources Management, agriculture and livelihoods; maternal health and market systems. She successfully facilitated the Gender Module in the 2020 Climate Adaptation Learning Journey. She currently holds a Gender Youth and Social Dynamics (GYSD) Lead position, in a USAID funded CARE Zimbabwe Resilience Food Security Activity (RFSA) program.
How much does it cost?
OPTION 1 : 16-week online e-learning training course 600 EUR
OPTION 2: Combined 16-week online e-learning modules, followed by a 12-week individual coaching period where you apply what you have learnt to a project of your choice 1200 EUR
There will be a 20% discount on all Learning Journeys for local governments or local civil society organizations from the Global South. If this applies to you, please contact Hayley Capp (Capp@careinternational.org) with documentation to receive your discount code and specific payment link.
Still more questions?
Please reach out to Hayley Capp at capp@careinternational.org.